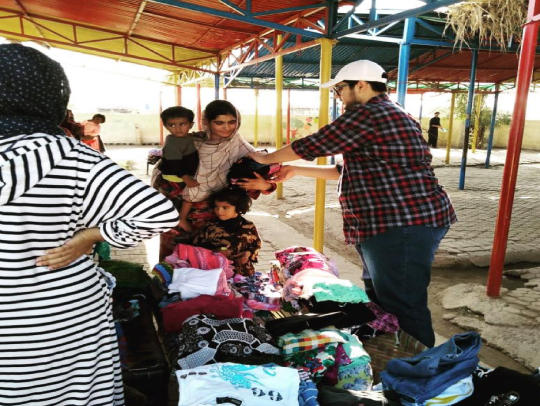 Nov 11, 2019 Admin
Clothing Drive by Volunteers from NUST benefits Pehli Kiran School 8
Supporting communities. Providing basic needs.
Volunteers from NUST (National University of Science & Technology), organized a Clothing Drive for Pehli Kiran School 8 (PK-8) through its NGO Pehchan. They distributed free warm clothes, including sweaters, jackets and thermals to over 300 students, their parents, and family members. This was a timely and much-needed donation of clothes, at the start of the cold winter months. Both students and family members were very grateful for this thoughtful gesture.
This is exactly the kind of involvement and support PKS encourages, from all contributing individuals – whether through financial aid and in-kind donations, or through donating time and effort.  Please consider donating to PKS-8 to support the most deserving students and communities in Pakistan.