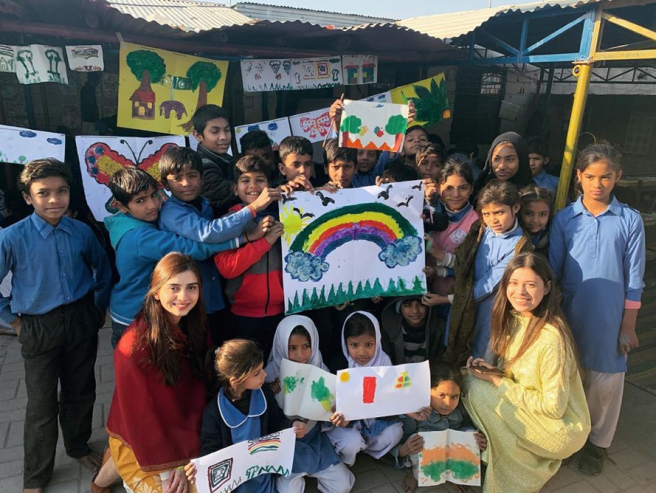 Jan 9, 2020 Admin
Project BluBird Visits Pehli Kiran School 5
Exciting experiences. Exposure to positive role models. Learning new activities. Integration into mainstream society.
Volunteers from Project BluBird, an NGO based in Islamabad working to create positive impacts in the local community, visited Pehli Kiran School 5 (PKS-5) to teach children art and self-defense. Ujala, an art student herself, demonstrated how to create art using the inkblot technique.  The activity was a tremendous success, as PK-5 students showed great excitement in working with a new art medium. Army cadet Haider also lent a hand to teach the technique.
Children also received instruction from Hira on self-defense and emergency situations. She had an engaging talk with the girls on important, though sensitive, issues relating to harassment, kidnapping, and other risks, offering techniques and advice for handling such situations. Pehli Kiran Schools emphasizes a 'whole child' approach in its educational philosophy, instilling confidence and providing character education by exposure to positive role Models.
These children are in need of your Zakat. Please consider donating to PKS-5 to support the school and local community.