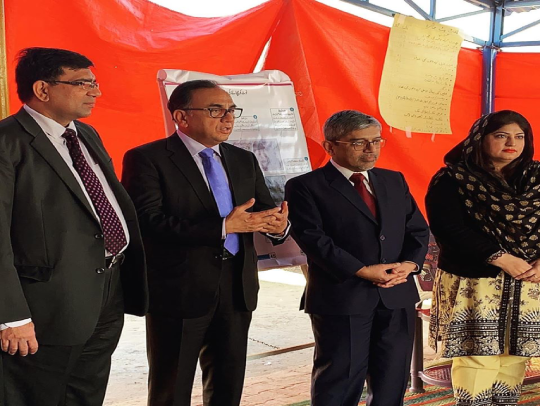 Jan 18, 2020 Admin
State Bank of Pakistan Financial Literacy Workshop at Pehli Kiran School 8
Exposure to role models. Learning life skills. Exciting experiences.
Mera Maan, in partnership with NIBAF, State Bank of Pakistan, facilitated a Financial Literacy Workshop, at Pehli Kiran School 8. Participants included PKS community members, especially women, and older PK students. The full-day event, led by a team of experts, explained the basics of financial literacy, such as saving money, opening a bank account, using ATMs, obtaining financing, transferring funds, paying bills, and making investments.
An additional exercise was undertaken to explain how mobile money transfers work.
By the end of the day, participants had gained exposure to, and a better understanding of, basic financial literacy, which will go a long way in enhancing the livelihoods of these excluded, neglected groups, and an essential building block to move out of poverty. Pehli Kiran Schools continues efforts to mainstream these marginalized, forgotten communities and considers instilling financial literacy skills a key bridge to mainstreaming them. Your donations can change the lives of hundreds of Pakistani youth.