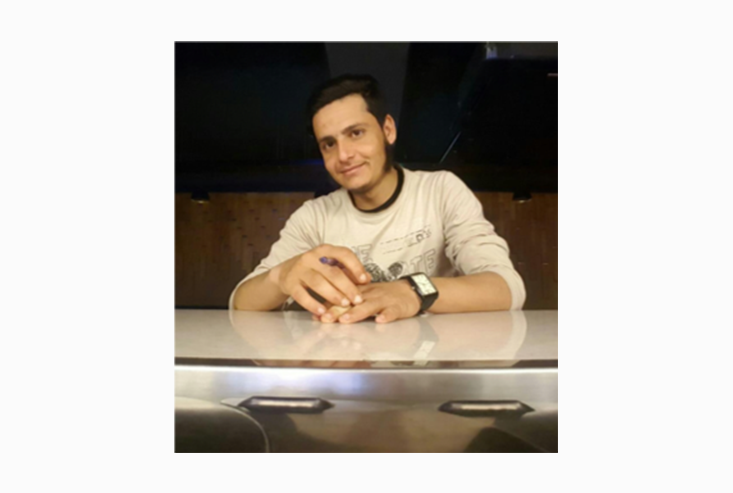 From Street Kid to Chef – Abdul Wahab from Pehli Kiran School 8
Abdul Wahab has an inspiring story to tell about his journey. From hanging out on streets to becoming a chef, he got his free primary education and vocational skills from PKS to surpass difficulties such as refugee status and poverty. "Growing up as an Afghan refugee, I spent my time out on the streets with other children, collecting cardboards to sell with no access to school until the Pehli Kiran Schools (PKS) came and established their school in our area". It changed the entire course of our future," says Abdul Wahab, 22. "The best part about PKS was that it provided us with a free education; had they not done so, we would never have gotten any education," says Wahab. He continues to reflect, "Initially, due to financial constraints, and sometimes carelessness, we often skipped school, but the teachers would often come to fetch us themselves."
Since PKS is up to the primary level, children have to enroll in a local public school after grade 5 for further education, but for Afghan children, it is an uphill battle, needing lots of additional documents. Wahab recalls, "PKS helped us every step of the way when we needed these documents by accompanying us to all the government departments." Wahab was eventually able to enroll in a public school and complete his Matriculation (10th grade). Thereafter, he registered with Allama Iqbal Open University as a private student and is currently an 11th-grade student.
Wahab's parents are Afghan refugees, who fled from Afghanistan to Islamabad in 1990. His father's limited income from farming was supplemented by the children selling used cardboard. Due to their refugee status, Afghan children could not access public schools. With no access to schooling, these children had uncertain futures, until the arrival of PKS.
Wahab also partook in a three-month culinary course earning a diploma as a chef and is currently employed as a chef in a restaurant in Islamabad. "Due to the lack of educational opportunities, Afghan refugee children need to learn vocational skills or we won't be able to make ends meet. Completing my schooling enabled me to register for a culinary course, and I'm now gainfully employed".
His dream — "I hope to become a leading chef in the country one day and also complete my education, and all of this is because the Pehli Kiran Schools team believed in me and gave me the confidence to follow my dreams." he says.
Help us make these dreams come true – sponsor PKS students with your zakat donations.