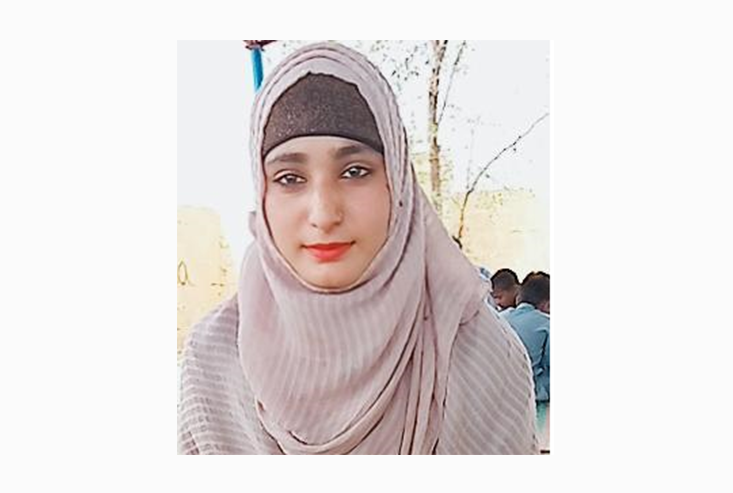 Forging her Own Path – Fehmida Hussain from Pehli Kiran School 8
An encouraging story of a PKS student turned teacher, who helps her students follow their dreams.
Fehmida is the eldest of 4 siblings. Originally from Azad Kashmir, the family moved to Islamabad when she was 6 years old. Father is a driver and the family survives on his meager wages. Both parents were keen to educate their children, but without adequate means, they were unable to do so, until they found out about the Pehli Kiran Schools.
Fehmida joined Grade 1 in PKS-8 upon her family's move to this community. She recalls that time with fondness, "When we first moved here PKS-8 was the only school around – it is still the only school accessible to the community. There was no proper structure then, and classes were held under the shade of trees. There was no Montessori like now, but the teachers were friendly and supportive, and helped me see the world in a different light. It was a wonderful time – full of new experiences and learnings for us."
Growing up, Fehmida had a fascination for fashion designing, something she aspired to, even as she did her matric. "I always wanted to design clothes, but working women were already a taboo in our family so going into something as unorthodox as fashion designing was impossible. In the evenings, I do some stitching on orders, to pacify my love for clothes and design. I learned on my own, watching my mother. I make my clothes and love experimenting with new designs,' she says excitedly with a twinkle in her eye.
Explaining how she got into teaching instead, Fehmida credits the PK-8 principal for persuading her to give it a try. Convincing her father, on the other hand, was a different matter. Women in their families were simply not allowed to work. 'I promised him that he will never hear any complaints about me from anyone. He finally relented.
Doing her FA privately from AIOU while also working has been tough, but she has remained steadfast in her efforts. She credits PKS for giving her days off for exams, "I always work hard, which is why I am where I am, and I want to do my best in whatever I set my mind to,' she concludes.
She's been an inspiration for many girls in her family including her sister, who's also a teacher at PKS. Fehmida enjoys being a teacher and interacting with children. She believes teaching has made her more confident, more patient, and a better listener. Being able to financially help her family and contribute to household expenses adds to her self-worth. Fehmida has proven to be strong-willed on all fronts. She has recently got engaged but determined to complete her education and continue teaching. 'I've decided that whenever I have children of my own, I'll encourage them to pursue their dreams,' she resolutely declares.