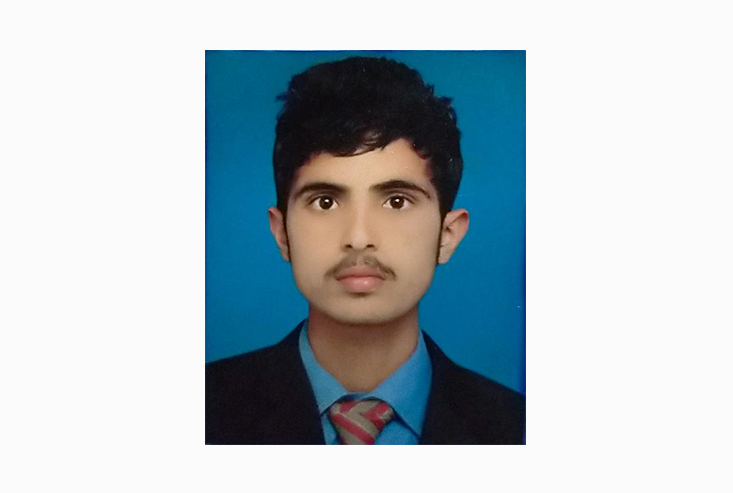 Reaching for the Stars – Shoaib Tahir from Pehli Kiran School 7
Shoaib Tahir from PKS 7 says, "Whatever I am today and aspire to be, it's because of my sisters and teachers at Pehli Kiran School."
I have had to face a few hurdles growing up – a lisp, for one, and a learning handicap due to a childhood head injury – but that didn't stop me from dreaming big. I aspire to be a model – a passion I have harbored all my life.  My family and teachers have been pivotal in helping me overcome my disability and pushing me forward.
We moved to Islamabad, 17 years ago when I was an infant, and our education was not a priority for our parents since they were woefully unaware of the importance of education. To them, education was inconsequential because they had never known it to be an essential life skill. PKS opened its school in our community and the staff visited our home. Our parents, finally convinced, enrolled us in the school. My sisters were the first to enroll first, and later, we joined as we grew older.
School changed my life in  myriad ways, most significantly by helping me improve my self-image.Growing up I was very self-conscious due to the lisp, however, my teachers at PKS came to my rescue. They gave me a lot of confidence by trusting me with small tasks around the school.
I will take my matriculation (Grade 10) exam later this year. I also took up a photo editing course and put up a small corner shop to provide photo editing and computer-related services with my savings.
Most people wonder how I, someone with a village background, hope for a future in the fashion industry.  I am also lucky for the support I've received from all quarters. Aware of my passion, PKS recently enrolled me in a three-month acting workshop with a local theatre company, believing it would help me work on my confidence and help me develop connections in the entertainment industry. I'm obliged to the PKS staff for taking care of me even as a PKS Alum. Who knows what kind of doors are going to open for me!